THE LAKES BY YOO IS EXTENDING THE LAKES CONCEPT INTO 110 ACRES OF NEIGHBOURING FAIRFORD LAND CURRENTLY KNOWN AS LAKES 103 & 104
THE LAKES BY YOO IS EXTENDING THE LAKES CONCEPT INTO 110 ACRES OF NEIGHBOURING FAIRFORD LAND CURRENTLY KNOWN AS LAKES 103 & 104
Lakes 103 & 104
19/11/2021
PRESS RELEASE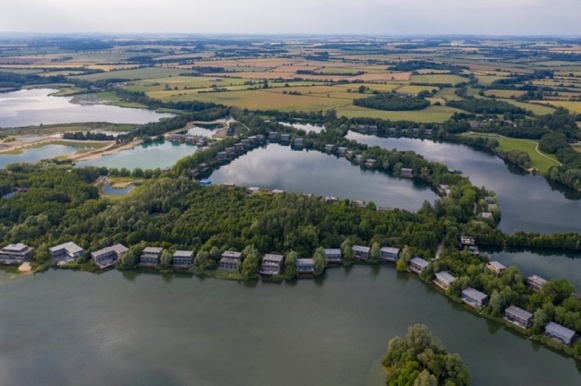 19th November: The Lakes by Yoo is partnering with local land owner Cygnet Investments to create a Holiday Home development on a neighbouring 110 acre site.
This extension comprises of four lakes. The largest of the lakes, currently known as Lake 104 will continue to be accessible to the local community and will be renamed as Cotswold Waters.

The current planning consent will see 77 houses built on two existing lakes, 103 and 103A and 69 apartments built on a new lake called Milestone. In future, these lakes will be known as Lily, Malo and Milestone. The overall project will still be referred to as "The Lakes" and the extended estate will be managed by the current Lakes management team.

This extension to the Lakes estate is being developed with the same principles of ecology and conservation at its core. The focus will be on creating beautiful homes while at the same time investing in and improving the existing environment.

Works have already commenced and wherever possible services will be drawn from the immediate locality, namely Fairford and Kempsford.

The existing Lakes estate has historically delivered a significant positive economic contribution to local businesses and this new extension will do the same.

There is also provision for a new leisure facility to be constructed in the future for the benefit of both the residents and the local community, details and timings tbc.

Importantly, a pledge has been made to ensure the continuation of the community access to the land, lakes and footpaths currently enjoyed by local residents.

A responsible and respectful approach to the construction will be maintained at all times.